The Council have had numerous enquiries from residents and general road users requesting traffic calming measures on Cotswold Lane due to reports of vehicles driving in excessive speeds of 30mph.
Following a traffic investigation we are proposing to install speed cushions, supported by traffic islands, throughout Cotswold Lane in order to bring speeds down to compliant levels and support our ongoing efforts to reduce traffic collisions and improve road safety.
It is envisaged the new speed cushions will help reduce vehicle speeds so that they are compliant with the 30mph speed limit.
This proposal will consist of the following;
Installation of 12 x pairs of pre-cast speed cushions
Installation of 12 x rubber bolt down traffic islands
Road markings and traffic signs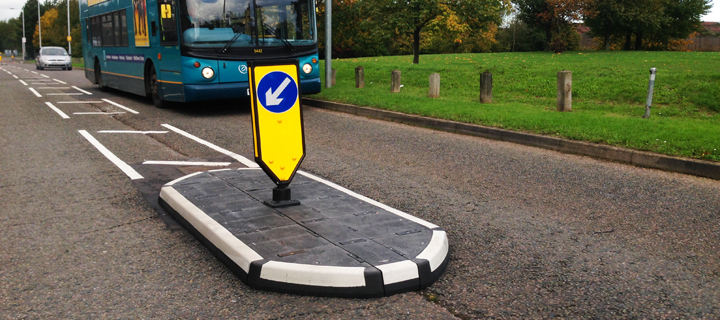 Above: Image of a traffic island
Above: image of a round top speed cushion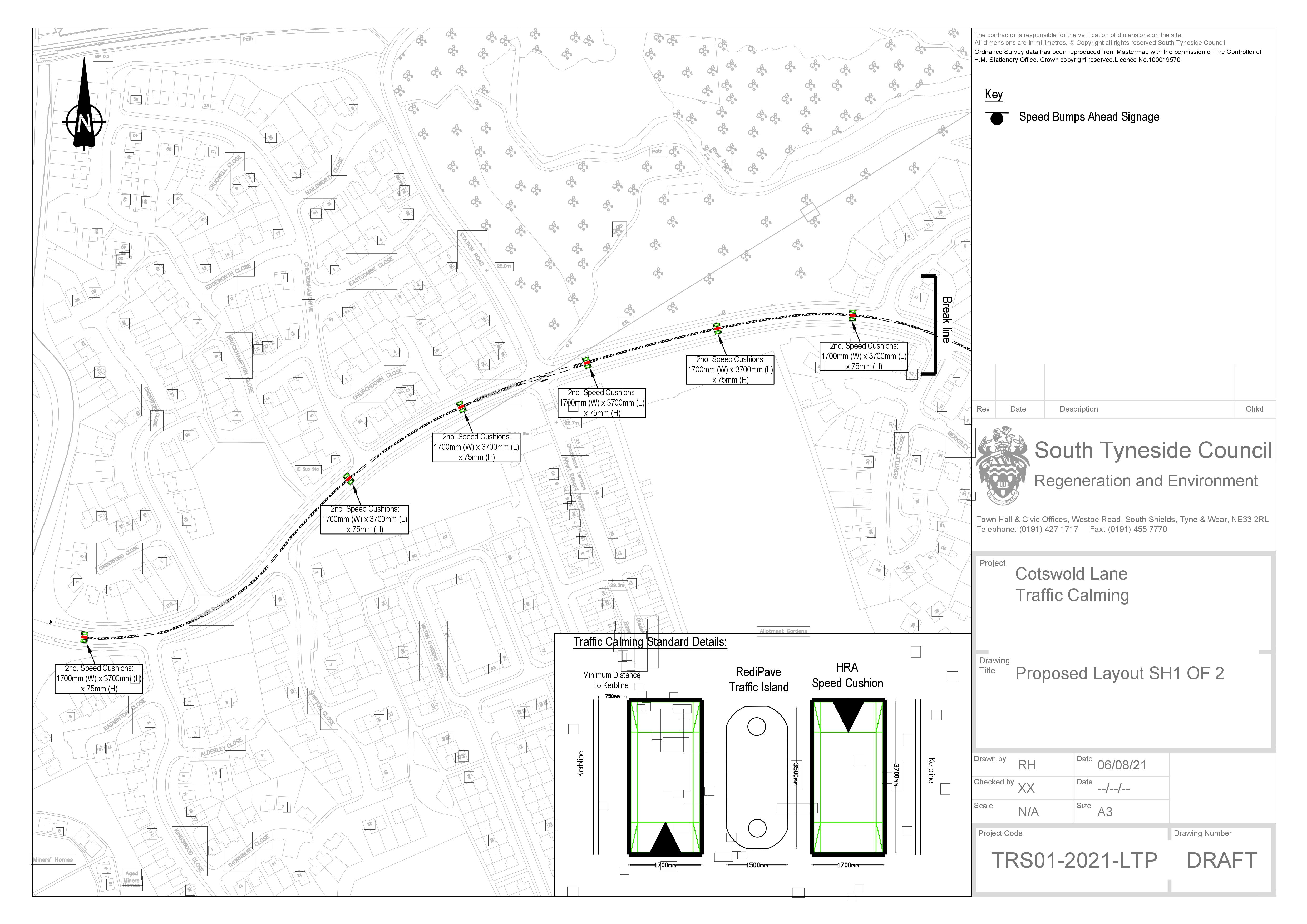 Above: Plan 1, click to view full size.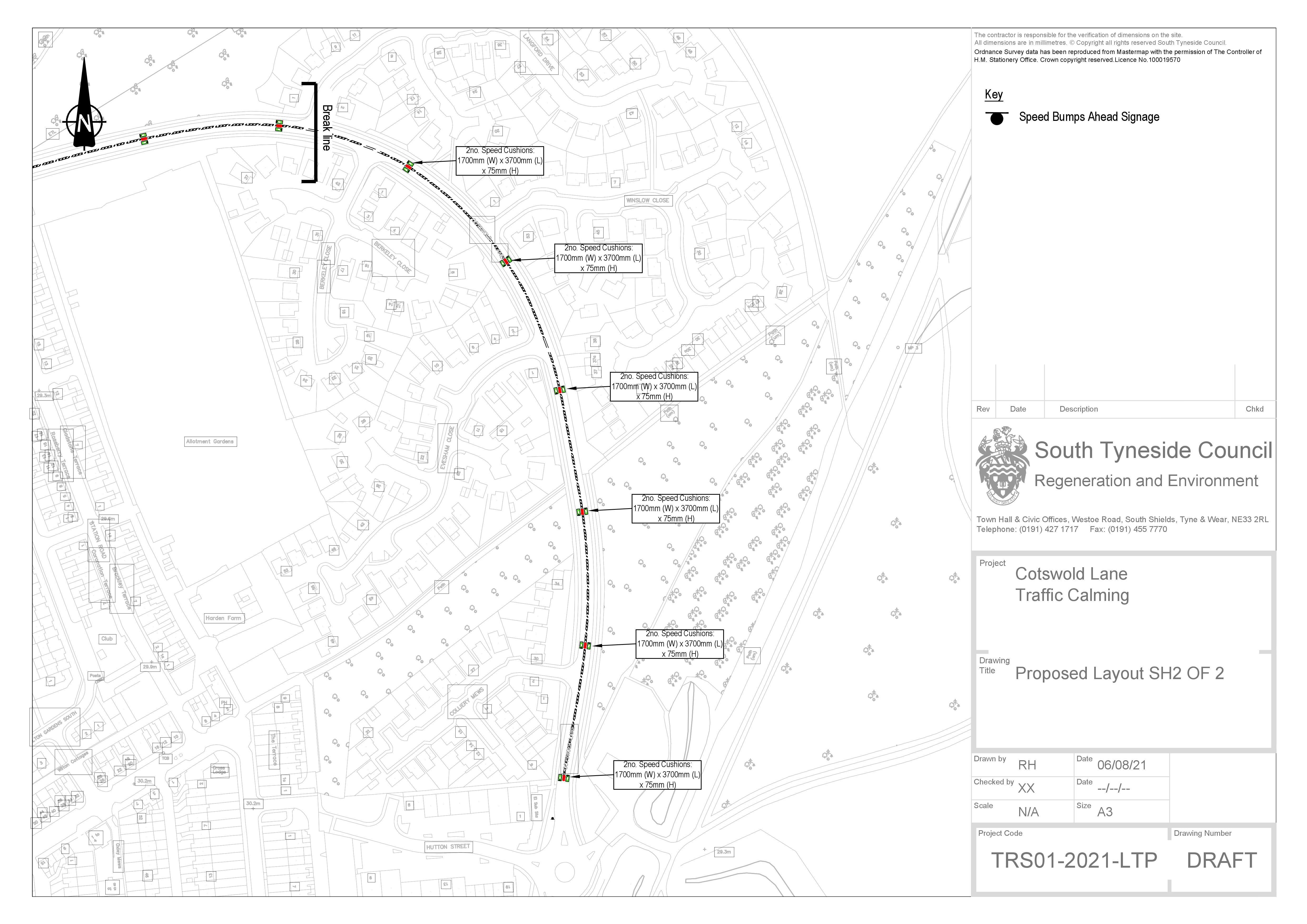 Above: Plan 2, click to view full size.
We would like to hear your views on proposals - please look at the plans and complete the survey at the bottom of the page.
To ensure any amendments can be incorporated into the proposals, this consultation will end on 05/11/2021.