In our ongoing efforts to reduce road traffic collisions and improve road safety, the Road Safety team are proposing to install road humps on Mountbatten Avenue, in addition to other improvements to Road Safety.
It is envisaged the road humps will help maintain low vehicle speeds and create a safer environment for highway users, particularly pedestrians travelling to and from St James' RC Primary School. This proposed measure will assist with reinforcing the existing 20 zone speed restriction in force on Mountbatten Avenue.
Additionally we are also proposing to improve an existing pedestrian crossing point and apply red surfacing and a 'Ghost Island' on Solway Road, at its junction with Finchale Road.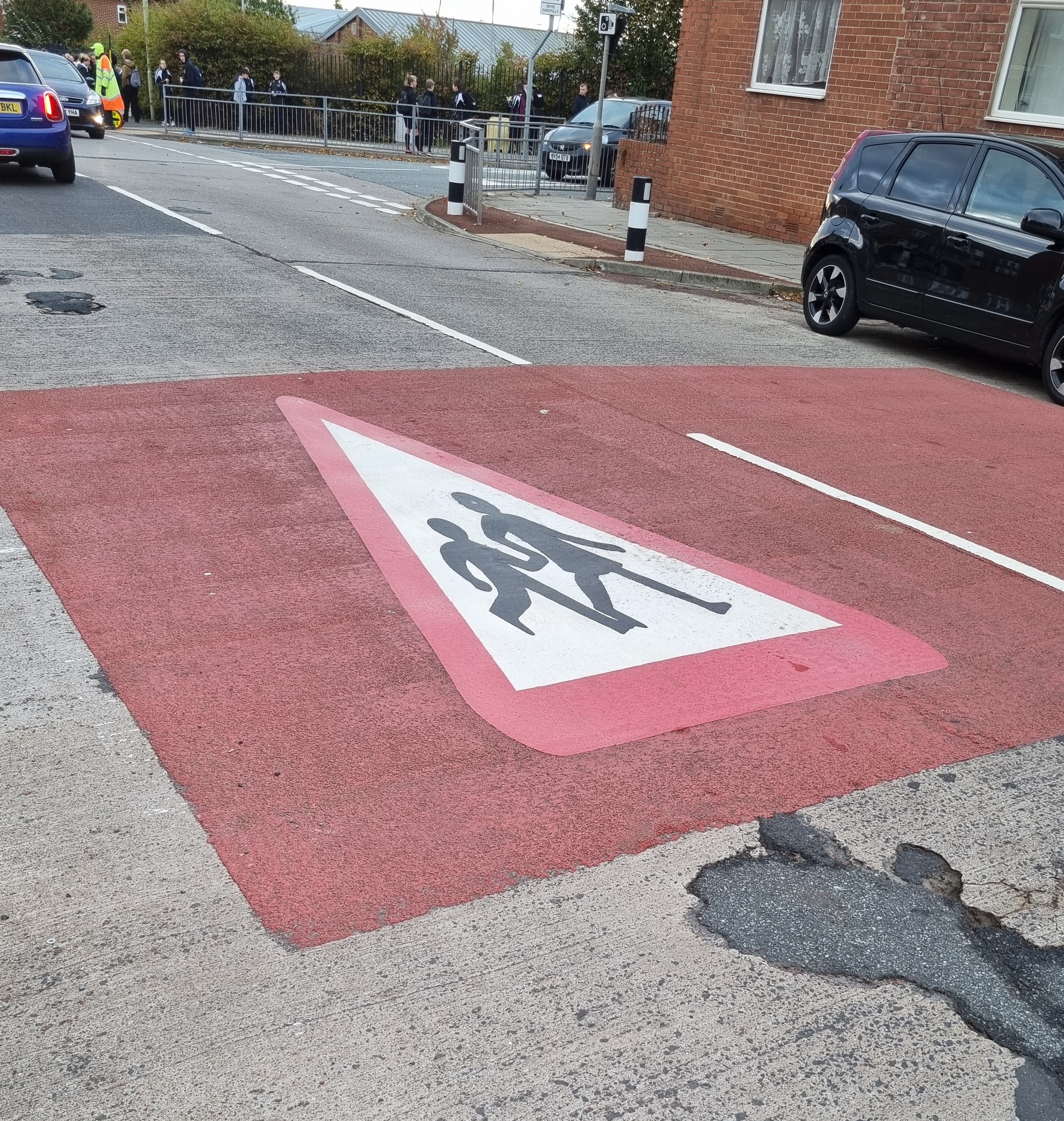 Above: Image of red surfacing and school triangle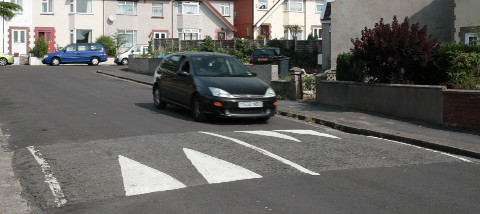 Above: Image of a road hump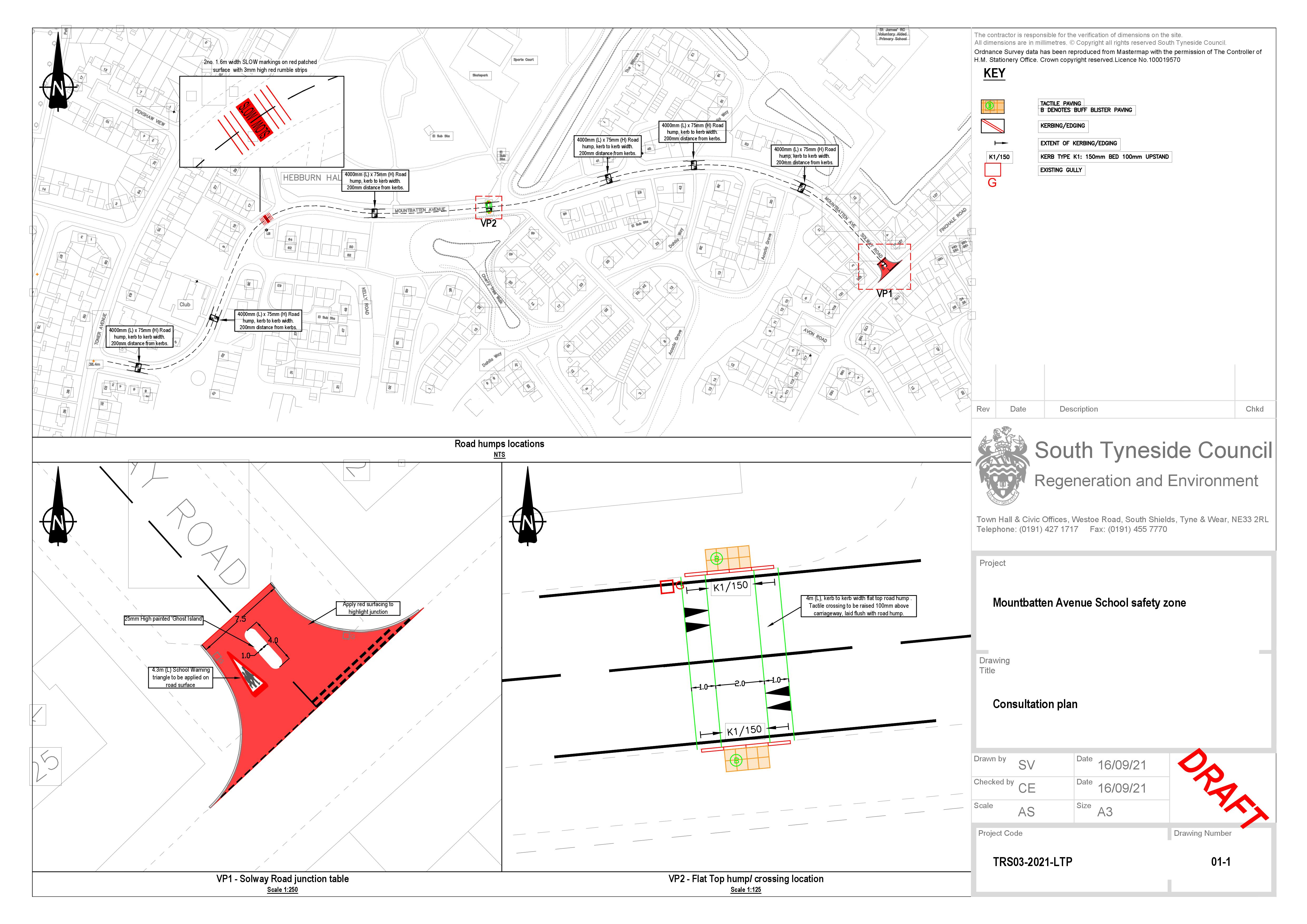 Above: Plan 1, click to view full size.
We would like to hear your views on proposals - please look at the plans and complete the survey at the bottom of the page.
To ensure any amendments can be incorporated into the proposals, this consultation will end on 05/11/2021.